Our workspace means that your staff get everything that they need, day in day out.
---
Our workspace, your workspace
Maximum flexibility
Open Line's workspace concept is based on maximum flexibility. By implementing Microsoft Office 365 and an application landscape based on web and server-based computing, the end-user is provided with a fully flexible workspace! Collaboration facilities intertwined by default with the full Office/Microsoft 365 suite increase the ease of transitioning to completely paperless work. With the help of Office/Microsoft 365, users can collaborate with each other optimally and securely on documents, hold online meetings and a lot more.
Ease for the end-user
However, the workspace is more than just Office/Microsoft 365. The workspace – and that's why we label it relevant – is the hub where all functionalities have to come together. Core applications, intranet, the most frequently used links and the location where all files can be found, regardless of where they are stored. All with end-user ease in mind.
Modular structure
The workspace has a modular structure. The overall picture may be rather detailed, but in essence everything relevant has been integrated.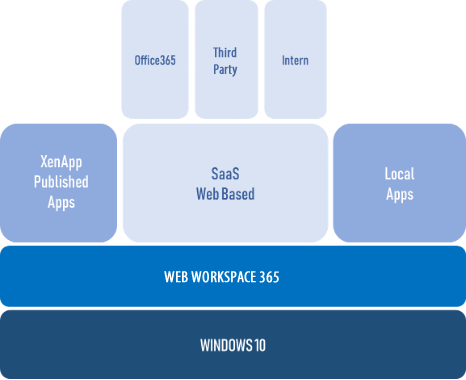 Needless to say, single sign-on is provided wherever possible, so there's no need to log in every time you switch between applications. At the heart of the digital workspace and the road to relevance is Workspace 365.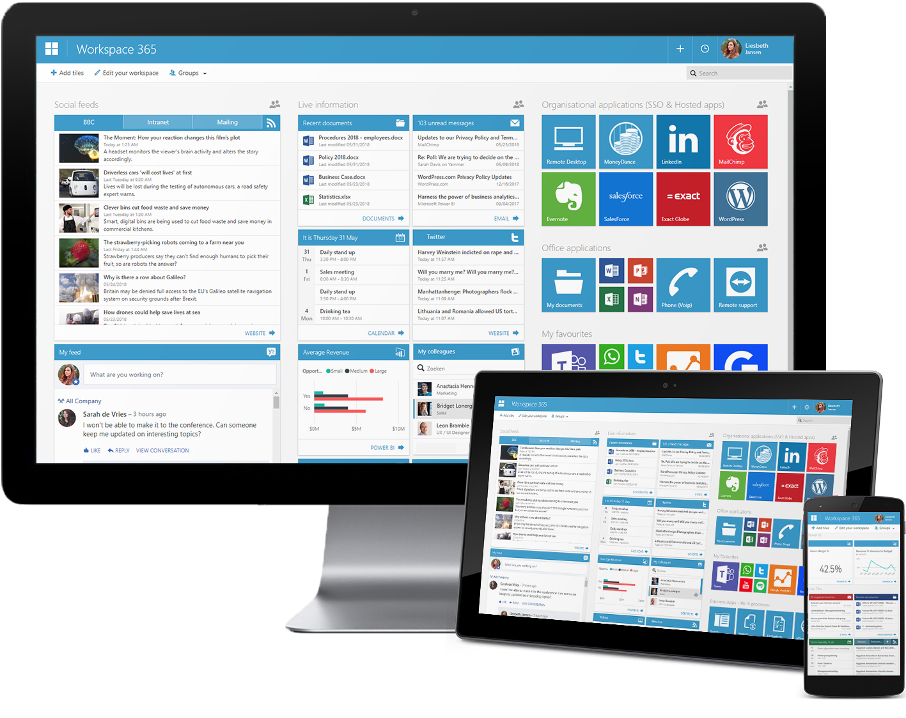 Adoption
In our view, the search for and safeguarding of relevance starts with robust adoption. When defining the workspace, the process of adoption also starts. An adoption process ensures that we understand how people work and what their perceptions are. Only then will we be able to facilitate them inspirationally with the resources that are in place and/or will come. All with the aim of making the work more efficient, effective and pleasant! And once we have accomplished this, it is vital to secure the adoption process. After all, the world around us keeps changing and technology keeps expanding in possibilities. The search for relevance therefore has a recurring factor.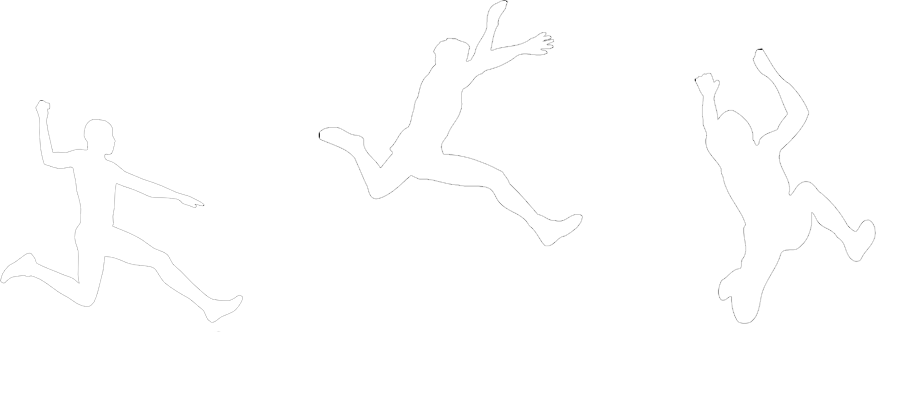 Open Line has described its adoption approach in the TRIPLE JUMP approach.