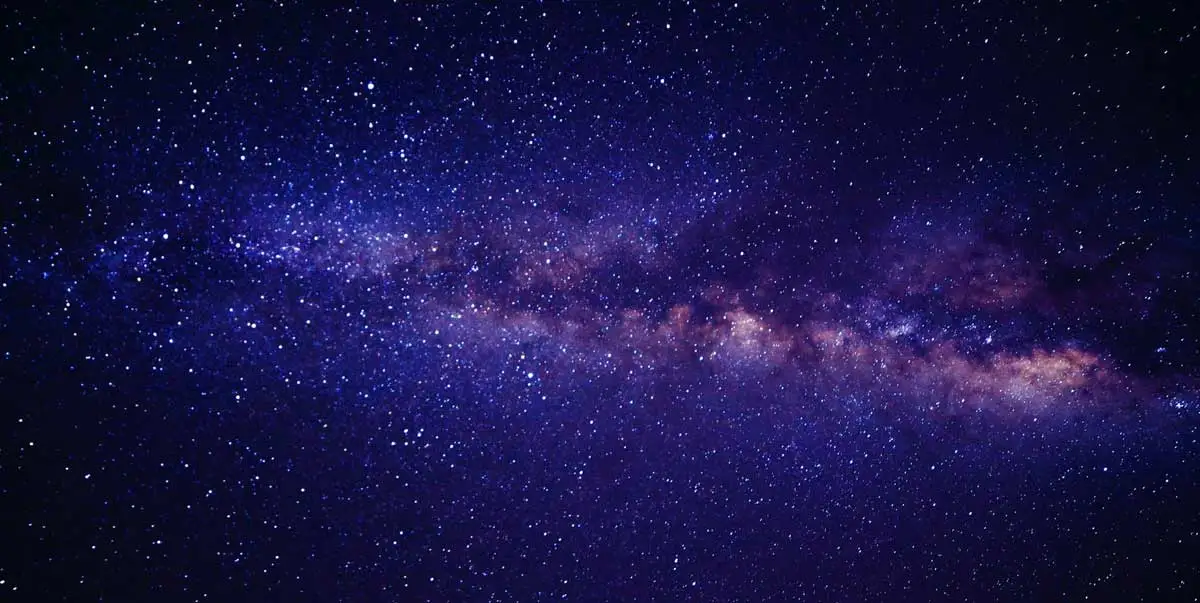 This Privacy Policy provides information about the processing of personal data via this website.
The importance of privacy protection
It is good that you are reading Open Line's Privacy Policy. That means that you consider privacy to be just as important as Open Line does. We have drawn up this Privacy Policy for you with the utmost care and have taken into account the requirements that the General Data Protection Regulation (GDPR) imposes on the protection of personal data. Open Line considers it important that it is clear to you what happens to your personal data when you visit an Open Line website, irrespective of why you are visiting one of our websites, as a interested potential client, for instance, or as an applicant.
Who are we?
Open Line consists of a group of companies that are active as service providers when it comes to information and communication technology. This group of companies includes Open Line B.V. (Chamber of Commerce no. 14069815), Open Line Managed Services B.V. (Chamber of Commerce no. 14016243), Open Line Consultancy B.V. (Chamber of Commerce no. 14069818), Powered by Open Line B.V. (Chamber of Commerce no. 14084419) and Open Line Capelle B.V. (Chamber of Commerce no. 68622546).
All group companies of Open Line have their registered office at Amerikalaan 90 at Maastricht Aachen Airport, the Netherlands. You can call us on +31 88 500 67 00 or contact us by e-mail: info@openline.nl.
This Privacy Policy applies to all companies in the Open Line group.
Open Line Privacy Policy: purpose?
This Privacy Policy has been drawn up for the protection of your personal data when you visit this Open Line website or complete any contact forms on it.
You can share parts of the Open Line website with others via social media, such as Facebook, Twitter, LinkedIn and Google+.
Open Line as an ICT service provider
As an ICT service provider, Open Line is subject under the GDPR to many rules for the protection of personal data. Those rules are not described in this Privacy Policy, but you can of course contact us about them and we will then provide you with detailed information. Open Line is frequently active as a processor within the meaning of the GDPR and the implementation of those rules is therefore an important part of Open Line's service provision. After all, clients and natural persons involved must be able to have every confidence in Open Line. Clients of Open Line must themselves always act in accordance with the GDPR and they therefore impose strict requirements on Open Line as an ICT service provider.
As a processor of personal data, Open Line has processor contracts that comply with the GDPR, a processing register, appropriate contractual rules, high-quality state of the art technical and organisational security and acknowledged third-party compliance statements.
Personal data that we process
Open Line collects, uses and processes personal data relating to you when you visit this website and/or complete contact forms.
On overview of the categories of personal data that we can collect, use and process is provided below:
First names and surname
Gender
Address details of company/employer
Position
Telephone number
Company name
E-mail address
IP address and location, type browser, operating system or referral website.
Areas of interest
Data relating to downloading documents, white papers, etc.
Other personal data: only if you have provided them to us by phone, in a website form or by e-mail, and only for the purpose for which you have provided them.
The Open Line website may contain links to websites of third parties. The processing of personal data on or via a website of a third party takes place subject to the full responsibility of that third party. We recommend reading the privacy policy of this third party carefully before using/visiting the website of the third party in question.
No exceptional personal data via the Open Line website
By means of the communication via its websites and contact forms, Open Line does not collect any exceptional personal data belonging to you, such as which reveal your race or ethnic origins, your political views, your religious or ideological convictions, or your membership of a trade union. Neither does Open Line process via its website your genetic data or biometric data with a view to your unique identification, or data relating to your health, sexual behaviour or sexual orientation.
Why do we need data?
Open Line processes your personal data for the following purposes:
sending our newsletter and/or advertising brochure
so as to be able to phone you if that is necessary in order to provide our service
to enable you to participate in an event of Open Line and/or a business partner of Open Line
to prepare an event
to inform you about changes to our services and products
to inform you about changes within the Open Line business
to enable you to create an account
to carry out analyses regarding the use of the website in order to gain an understanding of its operation
to perform or have others perform marketing and/or research activities by Open Line or one of its business partners
to answer your questions or to invite you to a meeting
to investigate or prevent fraud.
What are the principles for the use of your data?
One of the principles of the GDPR is that personal data may be collected and processed only is there is a valid reason for doing so.
For the data that Open Line collects and uses in the context of communication via the website, Open Line applies one of the following statutory bases:
Performance of an agreement with you as the data subject. Examples include registration for an Open Line event.
On the basis of your consent. In the case of personal data being processed on the basis of your consent, you are always entitled to withdraw your consent.
On the basis of a legitimate interest. In some cases, Open Line is of the opinion that it has a legitimate interest in using your personal data (in a certain manner) and with Open Line also being of the opinion that sufficient guarantees have been put in place for the protection of your personal data.
In so desired, Open Line will be pleased to inform you in greater detail regarding the basis on which your personal details are being processed in your specific situation.
Below the age of 16?
Open Line does not intend to collect data from website visitors under the age of 16, Unless they have received consent from parents or a guardian. However, Open Line is unable to determine whether a visitor is younger than 16.
Open Line advises the legal representatives of young people below the age of 16 to keep track of their children's online activity so as to prevent data about them being collected without the consent required by the GDPR.
If you believe that Open Line has collected personal data about a young person below the age of 16 without that consent, please contact us at fg@openline.nl and Open Line will erase this information.
Security
Open Line takes protecting your personal data very seriously and we take appropriate technical and organisational measures to prevent any misuse, loss, unauthorised access, unwanted disclosure, unauthorised modification or other mishaps. In that context, Open Line conducts an active policy to deal carefully with any data breaches.
If you are under the impression that your data are not properly secured or if there are indications of a data breach or misuse, please contact our customer service or e-mail to fg@openline.nl
What rights do you have as a data subject?
When personal data about you are being processed, the GDPR refers to you as a 'data subject'. If this involves personal data that are being processed via this website and/or a contact form, you can contact Open Line to exercise the rights you have as a data subject. The rights conferred by the GDPR include the right to access, rectification, erasure and restriction of the use by Open Line of your personal data. In some cases, you also have the right to object to the use of your personal data and the right to data portability.
If Open Line has requested your consent to use your personal data, you have the right to withdraw this consent. This will not impact the use of your data prior to the time of withdrawal of your consent.
You have a right to oppose that use of your data for direct marketing purposes.
You can send a request for access, rectification, erasure or any other exercise of your rights to fg@openline.nl. To confirm that the relevant request has actually been submitted by you, we ask that you attach a copy of your ID document to the request. We request you to black out your passport photo and citizen service number (BSN) in this copy to protect your privacy.
Open Line will respond to your request within the periods referred to in the GDPR.
How long do we retain your data?
Open Line will not retain your personal data for any longer than strictly necessary for the purposes for which it was collected. The retention periods differ for each category of personal data and are specified in the register that Open Line has compiled for its processing. In desired, we will be pleased to inform you in greater detail regarding these retention periods.
Sharing with others?
Open Line does not share your personal data with third parties, except when this is necessary for the performance of an agreement with you, on the basis of your consent, because of a legitimate interest of Open Line or a third party, or to comply with a statutory obligation, a legal order or an order issued by a government body.
We conclude a processing agreement with any companies that process your personal data on our behalf, so as to ensure the same level of security and confidentiality of your data. This processing agreement ensures that the processing complies with the GDPR requirements. Open Line remains responsible for this processing.
The companies referred to above have their registered office within the European Economic Area (i.e. all EU countries, as well as Liechtenstein, Norway and Iceland). If there is any international transfer of personal data outside the EEA, Open Line will ensure in advance that appropriate security measures are taken to ensure compliance with the regulations governing the international transfer of personal data, such as, for example, the standard contractual clauses adopted within the EU.
Cookies
Open Line uses only technical and functional cookies, as well as analytical cookies that do not breach your privacy because they process your data only in anonymous form. A cookie is a small text file that is stored on your computer, tablet or smartphone when you first visit our website. The cookies that we use are essential to operate our website and make it easy to use. They ensure that the website functions properly and remember your preferences. They also help us to optimise our website. You can disable cookies by configuring your Internet browser so that it no longer stores them. Via your browser's settings, you can also delete all data that has been stored previously (see also our Cookie Policy).
Open Line also uses cookies and scripts of Facebook, Twitter, LinkedIn and Google to enable social media integration on its website. If you wish to deactivate certain cookies and scripts, you can change the settings in your browser.
Data Protection Officer
To ensure that Open Line properly complies with the GDPR rules, Open Line has appointed a Data Protection Officer (DPO). This DPO supervises all the companies of Open Line. You can contact the DPO of Open Line at all times with questions or complaints using the e-mail address introduced specifically for that purpose: fg@openline.nl.
The DPO of Open Line is obliged to independently perform the duties and functions summarised in the GDPR.
Amendments to this Privacy Policy
Privacy and legislation are constantly evolving. If Open Line introduces a major amendment to this Privacy Policy in the future that has an important impact on your rights or the consent you have given us, Open Line will attempt – within the limits of what is reasonably possible – to inform you.
Open Line B.V. - V03-12-2018