we are not into chest beating, we are simply proud of our company!
---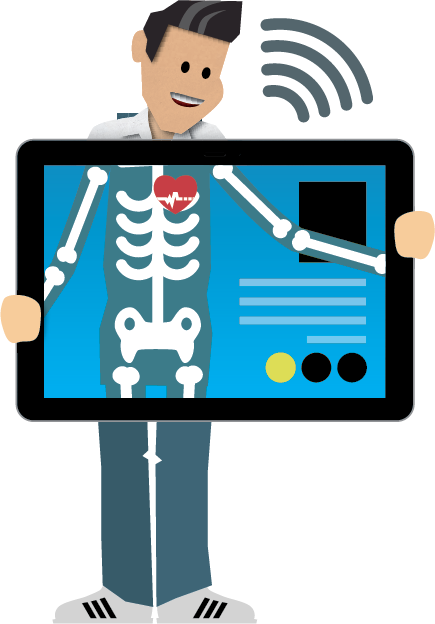 Leading by stability
Our organisation is always looking for new innovative ways to work more efficiently, increase productivity and maintain continuity for our clients.
To remain successful, we constantly work with our staff to improve our company, strategy and business processes. This is essential to maintain our market lead, stay in tune with our clients' developments and expand in all areas.
Why our clients appreciate us
Our professionals
Our strength lies first and foremost in our staff: professionals who are fully committed to their profession, highly educated, thoroughly qualified and motivated. Competences are constantly being developed and 'the client comes first' is embedded in our DNA. In combination with clear choices for partners in the technical domain of IT, we are able to offer precisely the right solution for your needs.
Your opinions are key. We communicate directly with you, we want to continue to be compatible with your 'world' and keep our focus sharp, while realising that after careful consideration, we sometimes have to say 'no'. We take responsibility for the services we provide and when the stakes are high, we take the right action in your interests.
Welcome to the age of user experience!
We work towards experience level agreements (XLAs) with indicators focusing on your circumstances and perception. That's because percentages say little about the impact a failure or shortcoming has on your organisation or user experience.
Strategic collaboration with partners and clients is key to innovation!
The world around us is changing and we are constantly moving in step with it and continuing to improve. We work specifically on reinforcing weaker points and applying our strengths. Strategic collaboration with suppliers and clients is Open Line's key to innovation.
We participate in robust networks, with focus and commitment. Taking into account trends in society and technology, we translate them into 'smart' solutions for our main target groups (sectors).
Our innovation focuses on our clients and is successful only if they recognise and acknowledge the added value. Our staff have this embedded in their DNA.
On the move together
We are proud of our client relationships and the lasting partnerships we have built with them. We organise regular 'technology updates' in the form of breakfast sessions and seminars at which we involve you and your relations in developments and innovations.
Our excellent partner status with our suppliers helps as they provide us with timely information on new trends and developments. We are happy to share that information with you.
Governance and certification
We maintain good corporate governance and control of core processes and have consistent management, coherent policies and well-defined processes. We think it's only reasonable that you want assurance about, for example, information security when outsourcing your ICT to Open Line. Relevant certifications offer you the assurance that Open Line has implemented and works/operates according to proper quality, management and security measures, and considers social and environmental issues.
Financial leverage
The partnership with equity firm Capital A Investment Partners provides Open Line with a solid basis for the future. Together with Open Line, Capital A will detail the growth strategy for the years ahead. Open Line has adopted a distinct focus on Managed Services in recent years and a selective segmentation strategy. This focus will remain a key pillar of our vision in the near future, and the establishment of client-specific teams will be of greater value to you, the client, and our staff.
This is expected to allow Open Line and Capital A to continue the growth they have initiated. A process in which both Open Line and Capital A have full confidence. Capital A has its origins in ABN AMRO and can draw on a vast resource of knowledge and experience. Knowledge and experience that are certainly going to contribute to our next phase. 
On the subject of confidence….
We are confident you will make the right choice
Our clients grant us assignments in the confidence that in using our knowledge and experience, we will deliver high-quality services. We therefore want to make the difference specifically for you. We want to provide you with a value proposition.
After an initial introduction, you will no longer be interested in our certificates and management models, you will expect an ICT landscape that works, a supplier that is reliable, that says what it does and does what it says.

Getting your order is never a given, we are confident that you will make the right choice. And if there's no match, we say so too!
---
Open Line Amsterdam
Evert van de Beekstraat 354
1118 CZ Schiphol
The Netherlands
Open Line Eindhoven
Hurksestraat 29-51
5652 AH Eindhoven
The Netherlands
Open Line Landgraaf
Minckelersstraat 2
6372 PP Landgraaf
The Netherlands
Open Line Maastricht (HQ)
Amerikalaan 90
6199 AE Maastricht Airport
The Netherlands
Open Line Rotterdam
Fascinatio Boulevard 216 - 220
3065 WB Rotterdam
The Netherlands
Open Line Valencia
Calle Colon 18 pta 4b 46004 Valencia Spain
Connected Data Group
Multatulilaan 12
4103 NM Culemborg
The Netherlands
Parsek d.o.o.
Cesta v Gorice 34c
1000 Ljubljana
Slovenija