We are always looking for new, smart but especially pleasant colleagues. Whether you have (or have almost) graduated, or whether you are an experienced, well-educated or simply ambitious ICT professional, we would like to talk to you.
We currently have the following vacancies: HR Adviser, Junior HR adviser, Microsoft Consultant, Network Consultant and Service Desk Consultant.
If your discipline is not listed but if you think that a meeting with you could have a positive outcome, do not hesitate to contact us!
You can contact us via e-mail: recruitment@openline.nl, telephone: +31 88 500 6700 or by using the following form. If you don't have much time, just enter your LinkedIn Profile and your contact details on the form at the bottom of this page and we will contact you!
Proud, driven, client-oriented and enjoyment
Those are Open Line's core values
Our core values describe us perfectly. Considering what we do, who we help and what we can contribute to, we can only say that we are extremely proud. If you come for a meeting, we will explain once more why that's the case. But in essence, we embrace many splendid technologies. However, it is the contribution we make directly and indirectly to healthcare, public authorities, social housing and logistics that actually makes us feel part of those sectors and the clients we serve there. We are not shy to be proud of each other either and to say so.
The drive is evident in the way in which we act and work together. We want to continue learning, looking for smarter ways to work, aiming to become best-in-class, but we do not shy away from requesting assistance. The power of being driven is also clearly evident in the way in which we work together.
Client-oriented to the core
'Client-oriented' feels like a generic term. After all, all businesses claim they are client-oriented, and they have to. So what makes us different? Quite simply by immersing ourselves in the client and being given the space to do so. We know better than anyone the moments of truth, the moments when you really have to be there for the client and drop everything else. We know the key processes and we know what's going on in the client's landscape.
At Open Line it's more fun
A day without laughter is a day not lived. An aphorism if there ever was one. If you do what you like doing, you enjoy doing it. There's no denying that. And the fact that we regularly take time to enjoy what we have achieved together makes it even more fun. As a company we focus mainly on the positive things and on the smile. Not only the smile of our clients, but also your smile.
And when it comes to work? Did you know that we provide more than 160 companies in the Netherlands with managed cloud services? We serve all those clients from our own state-of-the-art data centers and of course from the public cloud, and around this we have defined an entire set of services. Be sure to take a look under 'what we do' on this site.
Three hundred colleagues and yet compact
Although the colleagues number more than 300, we have still succeeded in keeping everything compact. Open Line works with client teams of no more than 15 to 20 colleagues that focus on a subset of our clients. So there is plenty of space to really get to know your colleagues and your clients. In addition to our client teams, there is a team focusing on generic services. These include computing power, storage, security, quality and connectivity. All this has been properly thought out and the scores speak for themselves. Our employee satisfaction score is 8.1 (and 95% of Open Line employees participated in the survey) and our client satisfaction score is routinely at 7.8. Scores that speak for themselves, and we are also proud to say that we are one of the most financially stable ICT service providers in the Netherlands. Not insignificant when choosing a new employer.
Are you a potential employee?
If so, what are we looking for? High-quality and driven professionals, with solid knowledge and experience in the areas of cloud, data centers, security, connectivity and/or workplaces. Professionals who are willing to learn, but are also happy to share their knowledge to strengthen the collective. We can of course explain in detail what techniques and technologies you should be familiar with and be skilled in, but in all honesty, the specialists in question will know what is expected of them.
And what are we actually looking for?
Microsoft Consultants, Linux Consultants, Network Consultants, Workplace Consultants, Security Consultants and a tough Recruiter. In addition, there is always room for driven school leavers who wish to participate in our Masterclass.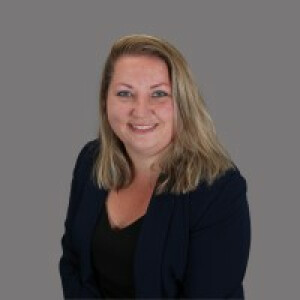 Hello! I'm Jill Vestjens and I'll be the one to kick-start your journey within Open Line by linking you to one of my HTD colleagues.
How this journey will start is entirely up to you! If you want to share your smile with us (formally or informally), complete the form and choose between uploading a CV or sharing your LinkedIn profile.
I will personally ensure that you receive a detailed response from us within 2 working days. How does that sound?
Any questions?
You can call me during office hours on:
31 68 369 5994.