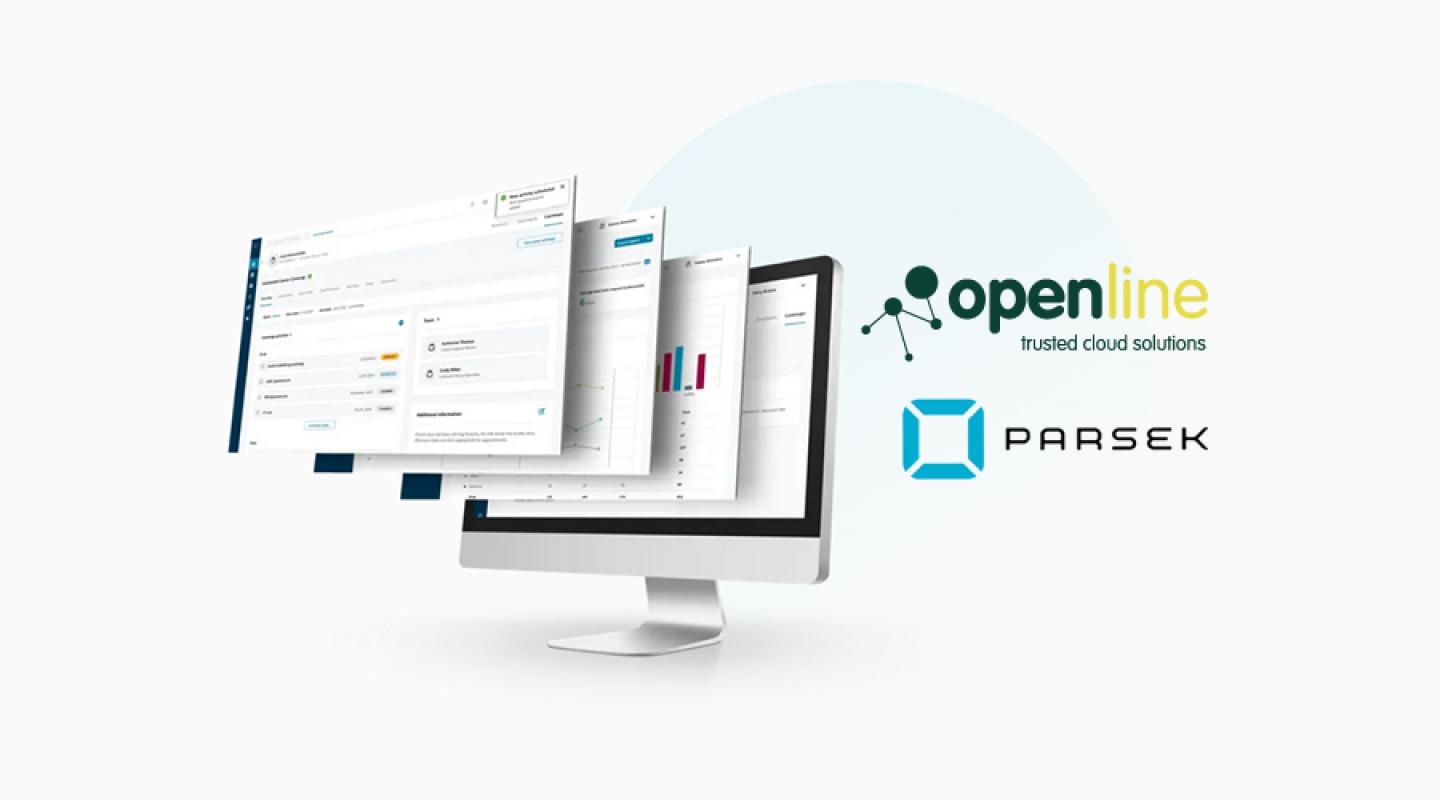 Open Line acquires majority stake in Parsek
Open Line, provider of managed cloud services to over 140 companies mainly in healthcare, local government, social housing and industry, acquired with effect from 9 December 2021 a controlling interest in Parsek, a provider of specialised healthcare solutions based in Slovenia. Parsek is a long-standing partner of Open Line. Parsek's software solutions are already intertwined in the eHealth services of the Limburg-based company, facilitating patient and referral portals. In addition, the applications offer the possibility of multidisciplinary consultation between various healthcare facilities. All this is geared towards improving and making healthcare processes more efficient.
As the Utrecht University Medical Centre (UMCU) selected both Parsek and Open Line for its Data Delen Midden Nederland data sharing programme, the cooperation between Parsek and Open Line was further intensified. This led to the acquisition by Open Line of a controlling interest in Parsek.
Parsek's activities in the Netherlands will be developed under the direction of Open Line and form an integral part of their eHealth services. On the international stage, Parsek will continue to operate autonomously as an Open Line company.
"With Parsek as an Open Line company, we can integrate our strategies and further facilitate the healthcare market with a shared focus. This is an important milestone in our eHealth strategy and goals", says Jo Verstappen, CEO of Open Line.
About Parsek
Parsek, set up in 1999 and based in Ljubljana, Slovenia, is a European health technology company specialising in delivering digital healthcare solutions that improve patient well-being by optimising healthcare processes and costs.
Over the years, Parsek has built a solid position in the Netherlands and the UK by delivering user-friendly applications for healthcare professionals and patients that simplify clinical collaboration and coordination of care, with a particular focus on oncology.
For more information about Parsek, go to: www.parsek.com
Open Line: Your reliable and innovative Cloud Solution Specialist
Open Line supports and advises clients in various sectors when it comes to the design, construction and management of complex ICT outsourcing and other projects. Our Managed Services concept offers a complete set of Smart Cloud services that help clients to achieve their business and digital objectives.
All sectors have challenges to face and no two organisations are alike. Although our products and services are sector-independent, every sector requires a personal approach. As an independent service provider, we put ourselves in your shoes so we know what motivates you. Only then can we deliver what we promise you.
Our view is that client relationships go beyond a consultation or an ICT project. Every outsourcing or other relationship is unique as far as we are concerned. We are both partners and advisers to our clients and are proud of our client references and enduring relationships that underscore that fact.
Our focus? Supplying added value by excelling in the technical domain of your information provision in design, construction and management of Cloud infrastructures.