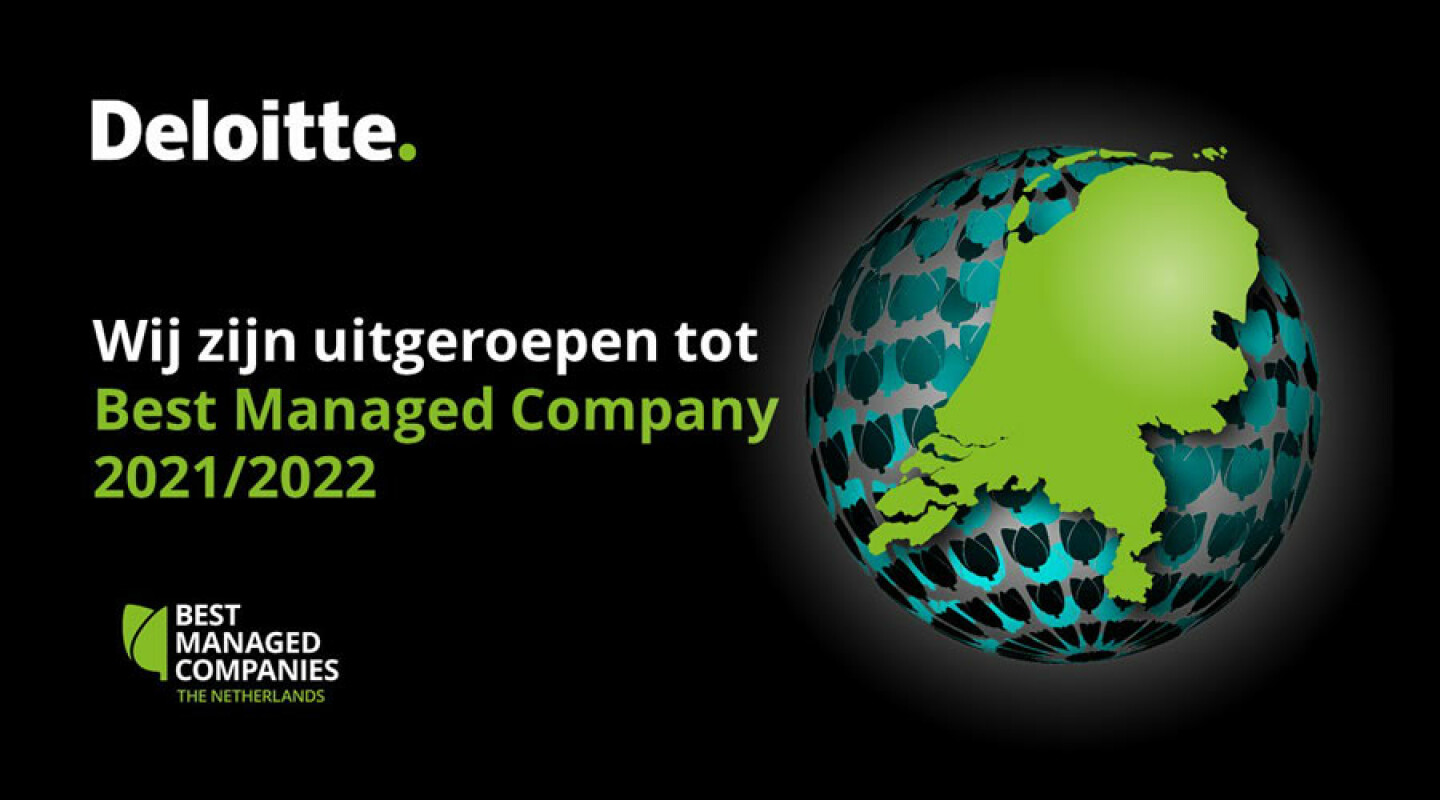 Open Line awarded the title of Best Managed Company 2021-2022
Maastricht Aachen Airport - On 12 May 2022, the winners of Deloitte's Best Managed Companies programme were announced. Open Line was one of the winners and is once more one of the best managed companies in the Netherlands.
This year, 22 companies participated in the Best Managed Companies programme (BMC). Deloitte assesses the participating companies on the basis of several themes: strategy, business operations and company culture, degree of innovation and finances. This year, the participating companies were assessed for the first time regarding their incorporation of sustainability into their businesses operations and the actions they have taken in this respect.
Best practices were defined for each theme, in response to which participants at different levels within the organisation were surveyed by questionnaires. The answers were discussed in greater detail with each individual participant during an interactive session. Deloitte's Best Managed Companies programme focuses on medium to large Dutch companies with a turnover of at least 50 million euros. They must also have a leading and/or innovative disruptive position in their market segment or industry. Finally, participating companies must have their head office in the Netherlands.
Jo Verstappen, CEO Open Line
"We are of course extremely proud that we have been nominated by Deloitte as one of the best managed companies in the Netherlands.

Our sector too has also been through an eventful period and it's good to see that the choices we made are being recognised in the market. The past two years have not been easy for entrepreneurs and that also applies to Open Line. All the same, Open Line has succeeded in maintaining steady growth in the past year, not only as a result of strategic acquisitions, but also by expanding its client group and the services it offers. The continued development of our managed cloud services, the expansion of our security services with an SOC in Valencia and the acquisition of Healthcare Software solutions are just a few of the many things that deserve to be mentioned.
And finally, I must of course (and wish) to mention our staff. In all layers of the organisation, we have been working hard on personal development and consequently on the growth of our splendid managed services IT company.
If you are rewarded by inclusion on Deloitte's list of Best Managed Companies, that feels like the icing on the cake. We are therefore very proud of that!"
A list of the winners can be found at www.bestmanagedcompanies.nl.
Open Line: Your reliable and innovative Cloud Solution Specialist
Open Line supports and advises clients in various sectors when it comes to the design, construction and management of complex ICT outsourcing and other projects. Our Managed Services concept offers a complete set of Smart Cloud services that help clients to achieve their business and digital objectives.
All sectors have challenges to face and no two organisations are alike. Although our products and services are sector-independent, every sector requires a personal approach. As an independent service provider, we put ourselves in your shoes so we know what motivates you. Only then can we deliver what we promise you.
Our view is that client relationships go beyond a consultation or an ICT project. Every outsourcing or other relationship is unique as far as we are concerned. We are both partners and advisers to our clients and are proud of our client references and enduring relationships that underscore that fact.
Our focus? Supplying added value by excelling in the technical domain of your information provision in design, construction and management of Cloud infrastructures.